Let the Roaring 20's begin again...
I love vintage.
Like, I have always loved vintage inspired makeup, hair, and of course clothing.
Great Gatsby was one of my favorite movies, I've seen every Marilyn Monroe film, and I used to only thrift shop for vintage clothes (before it was cool!)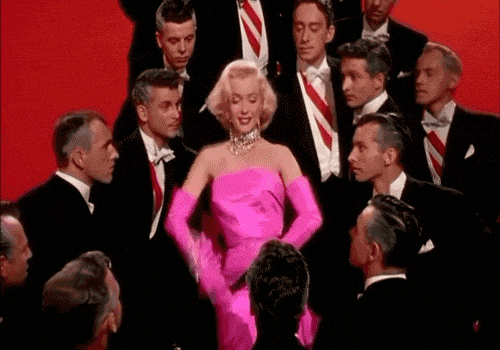 As soon as I could see the new 20's on the horizon, I just HAD to style a vintage inspired old Hollywood glam shoot!
I offered the idea to Katie (GlambossMakeup.com) and Ashley (Elegant Events Salon) who both instantly fell in love with the idea! We passed ideas around, found the perfect previous client of mine to model (Thanks Liz!!), and I began shopping to style the shoot.
Ashley studied under the famous Mustafa Avci to learn his signature finger waves and OH My LAnTA did she rock it!!! Katie created a gorgeous golden smokey eye with a fiery red lip. I decided to get crafty and make a zip tie crown (yes... the crown you'll see is made out of zip ties and a plastic headband!) We complete the look with a feather lined robe and had diamonds dripping from everywhere!!
I am so obsessed with how this boudoir session came out, that I am now offering Vintage Sessions in my studio for 2020! Complete with a full glam squad and styling!
Share this post, tag a friend who loves pin-up, and if you're in the
Connecticut area, let's book your session!!
Styled & Shot by Hannah Rachael Photography
Makeup by Katie Callahan @Glambossmakeup
Hair by Ashley @ashleyofelegantevents
Model : Liz Ferrone
Wardrobe is part of my client closet in my Litchfield Boudoir Studio.